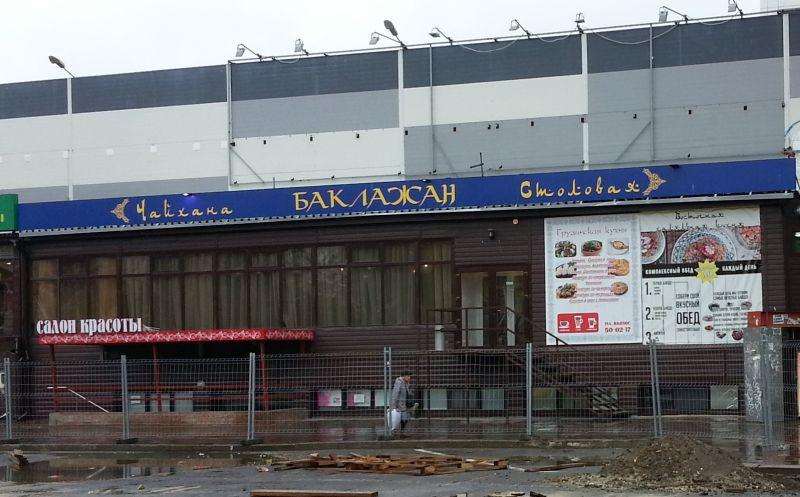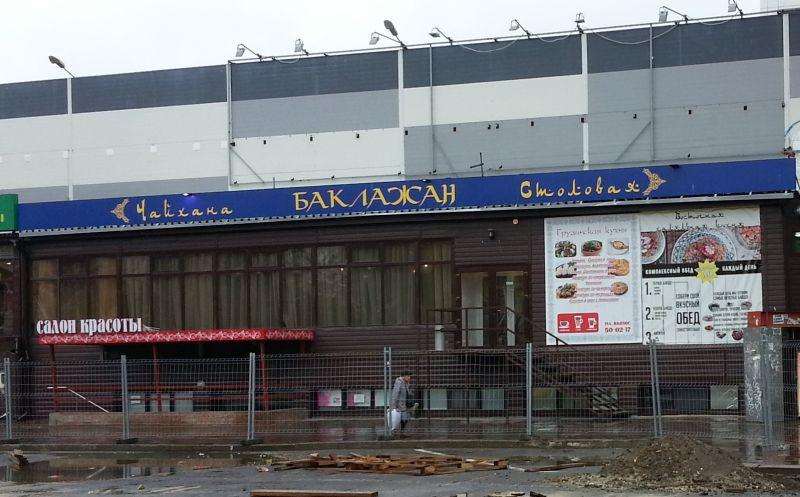 Address
17 Sovetskaya Street
Location on map and coordinates
Latitude: 48.70707
Longitude: 44.521381
The description is based on data from November 2017.
The name means Teahouse Eggplant. It is a Tajik cuisine restaurant situated in Central District of Volgograd.
Every day from 12 p.m. to 3 p.m. you may have table d'hôte for 199 rubles.
Inside there are three rows of divans and oriental carpets on the wall.
Menu
Soups 250 – 350 g: 130 – 160 rubles.
Main courses with side dishes 250 – 350 g: 140 – 250 rubles.
Shashlik 120 – 180 g: 130 – 200 rubles.
Sauces: 30 rubles.
Salads: 60 – 180 rubles.
Pastry: 40 rubles.
Tea 400 ml: 50 rubles.
Soft drinks: 50 rubles.
Desserts: 50 – 100 g: 100 rubles.
Table d'hôte includes choices from soups, main courses, teas and a flatbread.
I ordered a brisket chorba and chicken with vegetables. The chorba was tasty, especially I liked its broth. The main course had a lot of chicken and a single potato. The chicken was slightly dry. I liked the flatbread very much. The tea was in bags with a lot of sugar brought separately, so I could sweeten it as much as I wanted. The waiter was very polite and pleasant. My order was ready within 7 minutes.